Did you know, one in four Americans aged 65+ falls each year, and falls are the leading cause of both fatal and non-fatal injuries in older adults?
We asked Deborah Swanson, Coordinator for the Real Caregivers Program at allheart.com to take a closer look at the problem and offer some advice on keeping clients safe from falls.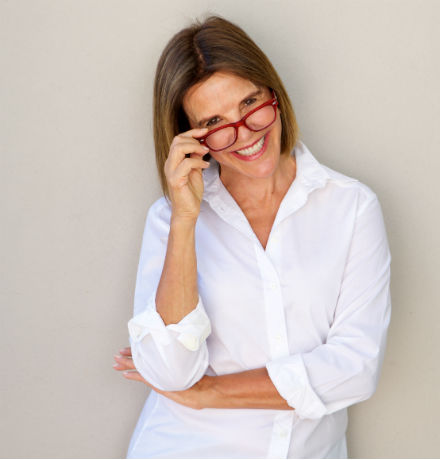 Here's what she told us:
Preventing falls is of paramount importance in preserving seniors' health and mobility, and caregivers can take charge of fall prevention for their clients. To help you begin, we've compiled eight practical steps you can take to reduce falls for your clients.
1. Start a conversation.
As a caretaker, you play a huge role in preventing falls—but it's essential to get your client on board as well. Educate yourself on fall risks and prevention, and then start a conversation about how you can work together to prevent falls. Be considerate in the language you use. Emphasize safety and well-being (rather than calling out all the ways their health is declining and increasing their risk for falls).
2. Double-check medications.
Medication can greatly improve your client's quality of life and even increase life expectancy. But the side effects (such as dizziness and nausea) can also make seniors more prone to falls. Review the medications your client takes to see if any of the side effects could contribute to an increased fall risk. If you're concerned that medication may be making your client more likely to fall, talk to your supervisor about ways to manage these side effects.
3. Make sure shoes are worn correctly.
Even the most agile young adult can trip and fall if they're wearing a pair of sky-high heels or loose flip-flops. Make sure your client's shoes are the correct size and don't slide on their feet when they walk. Recommend shoes with slip-resistant soles that will help keep feet planted firmly on the ground and reduce the chances of tripping. If your client has foot issues, such as bunions or corns, specialized orthotics and insoles will further contribute to better balance and walking correctly.
4. Encourage regular vision checks.
Seniors should have their eyes checked at least once a year (and more if they're at risk for developing certain eye conditions such as glaucoma). Make sure they get their vision examined regularly and update their glasses to the latest prescription when necessary. Keep in mind, lenses that change tint depending on the brightness can pose a tripping hazard when seniors enter a dark building after being outside in bright light. And bifocals can cause issues when going up and down stairs.
5. Use assistive devices as ordered.
Some seniors resist the use of assistive devices such as canes, walkers, and wheelchairs because they're afraid it will decrease their mobility. However, using these assistive devices can actually help seniors stay mobile for longer. Always use assistive devices for outings to unfamiliar locations. If your client refuses to use assistive devices as ordered, report your observations, and talk to your supervisor about your concerns. Get the client's doctors involved in the conversation and ask for their expert opinion.
6. Remove tripping hazards.
Remove clutter from the floors in stairways, hallways, and other high traffic areas. Make sure the floors are clean and dry since dust and spills can prevent shoes from gripping as they should. Also, remove rugs or fix them to the floor with tape or sticky mats, so they don't slide around. Use non-stick mats in the bathtub and shower and make sure they have a good seal.
7. Do a safety assessment of the home.
After you've removed all obvious tripping hazards, do another pass of the house to identify other possible fall risks. Recommend the client and family install bars next to the toilet, as well as inside the tub and shower. Make sure lighting is adequate. You may need to swap in brighter bulbs or open curtains to ensure that dark areas get enough light.
8. Encourage physical health.
Physical exercise helps prevent falls by building muscle and bone strength and improving balance. Whether your client has excellent mobility or is confined to a chair, there are plenty of exercises that can promote physical health and increase resilience to falls. Talk to your client's doctor, a physical therapist, or your supervisor about what exercises are safe and appropriate.
Deborah's final words of wisdom . . .
Preventing falls helps seniors live longer, healthier lives, and stay out of the hospitals. Following these eight practical steps to help prevent falls will keep clients safe in their homes as long as possible.
About Deborah Swanson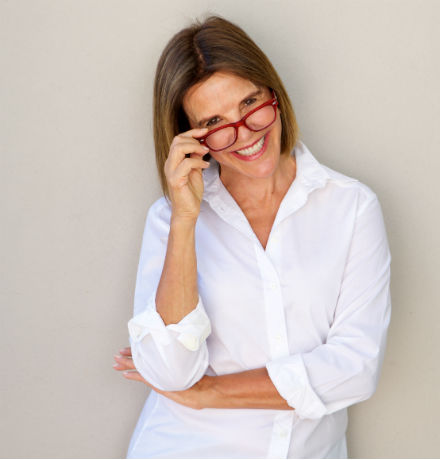 Deborah Swanson is a Coordinator for the Real Caregivers Program at allheart.com, a site dedicated to celebrating medical professionals and their journeys. She keeps busy interviewing caregivers and writing about them and loves gardening.
---
Hey, Caregiver! Do You Buy Your Own CEUs?
Want more great tips like this?
In the Know has a new, affordable solution for that!
Now, you can subscribe to our top 50 e-learning courses for one year.
And for a limited time, get a $10 OFF your first year's subscription!
USE COUPON CODE: HEYCAREGIVER10