A new study published by JAMA Internal Medicine finds that while Medicare costs are lower for patients discharged to home health, readmission rates are nearly six percentage points higher than it is for those discharged to skilled nursing facilities.
The facts
One in five patients discharged from a hospital ends up readmitted within 30 days.
More than 17 billion dollars of public funds go toward caring for readmitted patients each year.
But, it's not just about the money. Readmissions put patients at increased risk for further complications, infections, and even death.
Is your team prepared to prevent re-admissions?
Many factors place clients at risk for readmission, especially certain medical conditions, knowledge gaps and social factors. But these factors are not impossible to address in home health or home care situations.
Learn more by downloading "5 READY-TO-USE Tools for Preventing Readmission to the Hospital."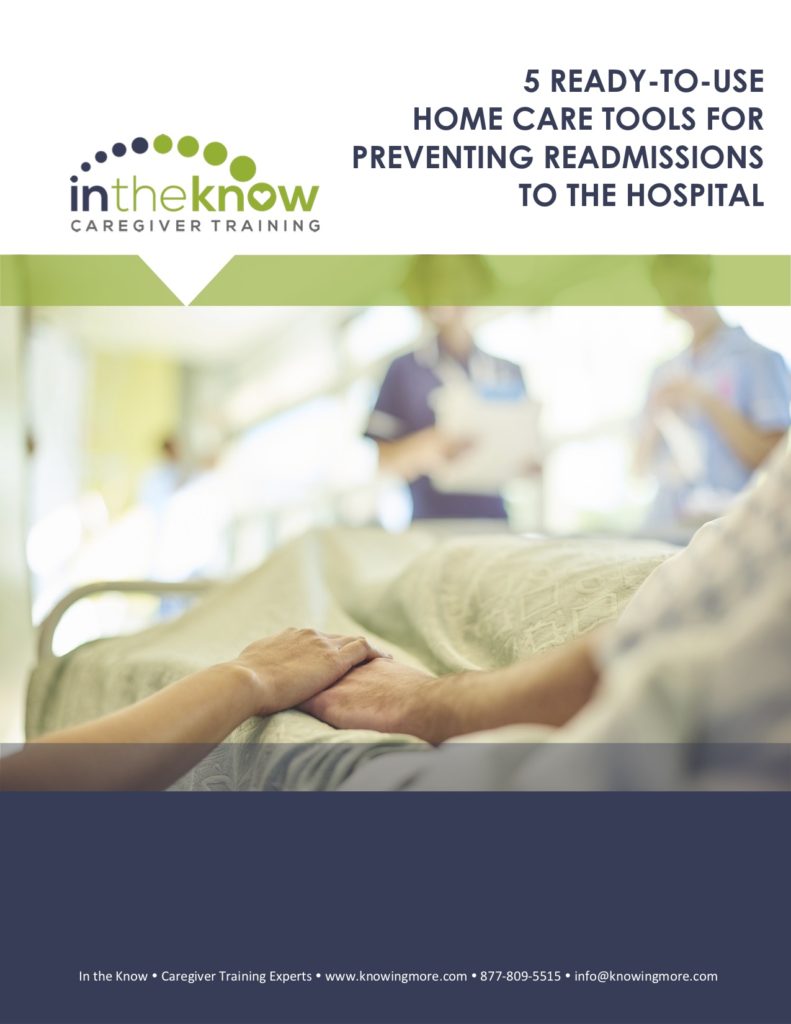 What's inside?
TOOL #1: The Risk Factor Cheat Sheet. Make copies of this "cheat sheet" for your team.  Knowing the risk factors associated with higher readmission rates will keep vulnerable clients on your Caregiver's radar.
TOOL #2: Medication Management Worksheet.  Medication mistakes make readmission five times more likely. Monitoring medication adherence is critical.  Give all newly discharged clients a copy of this worksheet so Caregivers, clients and family members can help keep track of medications
TOOL #3: Follow-up Appointment Tracker.  Patients who go to follow-up appointments within 14 days of discharge are 20% less likely to be re-admitted.  Use this handout to help clients and their Caregivers keep track of important appointments in the first month after discharge.
TOOL #4: The "Know-When-to-Go" Chart. Knowing the difference between symptoms that require a call to the doctor vs. a visit to the ER can prevent unnecessary re-admissions.
TOOL #5: Year-Long Lesson Plan for Preventing Readmissions. A specially trained team of Caregivers can provide exceptional client care AND prevent unnecessary re-admissions. Use this lesson plan to build your caregivers' continuing education curriculum for the new year.