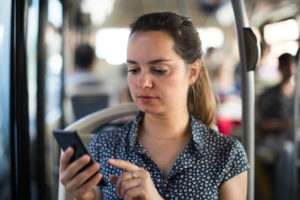 I had a completely different blog planned for today.  Then, this story appeared in my inbox:
Caregiver says assisted living center's lack of
training led to resident's death in the cold
And, I could hardly ignore it.
The article quotes one employee as saying, "They should've had proper training. They had mandatory meetings but only (the) a.m. shift showed up, because it (training) was always on a.m. shift."
I'll admit, the story is a little one-sided.  It gives one employee's opinion total authority.  We all know many factors go into the sort of breakdown that leads to a deadly mistake like this.
But, "lack of training" is a valid point and likely played a huge role in this terrible tragedy.
By far, a top frustration among supervisors in facilities and home care is maintaining compliance with training when it seems impossible to get everyone together at one time.
Training Solutions for Shift Workers
Here are 4 real solutions you can use to ensure all shifts on your team are properly trained:
E-Learning (online).  E-learning gives your team the freedom to complete courses on their own time.  Learning can happen anytime, anywhere, and even on a smart phone!  Tracking features allow you to assign modules and see when they are successfully completed.  Reporting features give you the power to prove compliance to surveyors with the touch of a button.
Independent Learning (offline).  This is the "low-tech" version of e-learning!  Fully prepared, highly engaging, newsletter-style course packets can be copied and distributed to your team.  And, just like e-learning, your team can read through the material and take the test on their own time.
Get the Timing Right (live meetings).  If you must have a live training, hold mandatory meetings at the change-of shift.  For example, if the shift changes at 3pm, hold meetings from 2:30 to 3:30.  This means, one shift stays 30 minutes longer, and one comes in 30 minutes early.
Offer More than One Option (live meetings).  Your staff is busy.  Some of them work 2 or 3 jobs.  Transportation may be an issue.  And, not everyone is on the schedule every day.  So, holding one session (on one day) of a mandatory meeting is doomed to fail.   Instead, plan mandatory training meetings on different days, across different shifts, over the course of a week.  Here's an example:  Schedule your mandatory infection control in-service on Monday at 10am, Thursday at 3pm and Sunday at 9pm.  Require all staff to choose which option they want to attend.
How Do You Do It?
Do you have any other creative solutions to this very real problem?  Let us know what you've tried in the comments below!