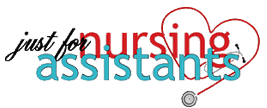 As you know, nursing assistants provide up to 90% of hands-on care for our sick and elderly.  Yet, even after all of their hard work, many CNAs feel unappreciated.  Throughout the U.S., we are losing many dedicated nursing assistants who can't handle putting their "all" into a job for which they do not feel respected.  (It's not unlike the way it was for nurses in the past, right?)
Has your organization been affected by the CNA shortage? Unfortunately, the problem is only going to get worse.  In the United States alone, there are more than 3 million direct care workers, but we will need one million more by 2016!  And, over the next ten years, it is estimated that we'll need 30% more home health aides.  This rate of growth is much faster than the average for all occupations.
Our mission at In the Know has always been to enhance the professionalism of nursing assistants everywhere. So, to do just that, we have created a website where the general public can gain a better understanding of the important work done by CNAs.  And, at Just for Nursing Assistants, people are free to let nursing assistants know they care by offering words of support, a personal experience or simply expressions of gratitude.
Some of you have already submitted your thoughts to us.  If so, your comments will be published on Just for Nursing Assistants in the coming weeks.  If you have not expressed your feelings, please consider doing so now…and help us spread the word about the dedication and compassion of CNAs.  And, feel free to share the website address (www.justfornursingassistants.com) with all your direct care staff.
Take care,
Linda
Linda Leekley BS, RN