One in four Americans aged 65+ will fall each year. And falls are currently the leading cause of both fatal and non-fatal injuries in older adults.
Even in homecare?
Yes, even in homecare. While the home is often considered an overall safer environment for seniors, falls continue to be a significant problem. In fact, each year, millions of older people experience falls in their homes. And just one fall will double their chances of falling again.
And even with a Caregiver in the home?
Yes, falls can happen even when there is a professional caregiver in the home. We polled hundreds of caregivers over the past month, and MORE THAN HALF reported being present when a client fell in the home.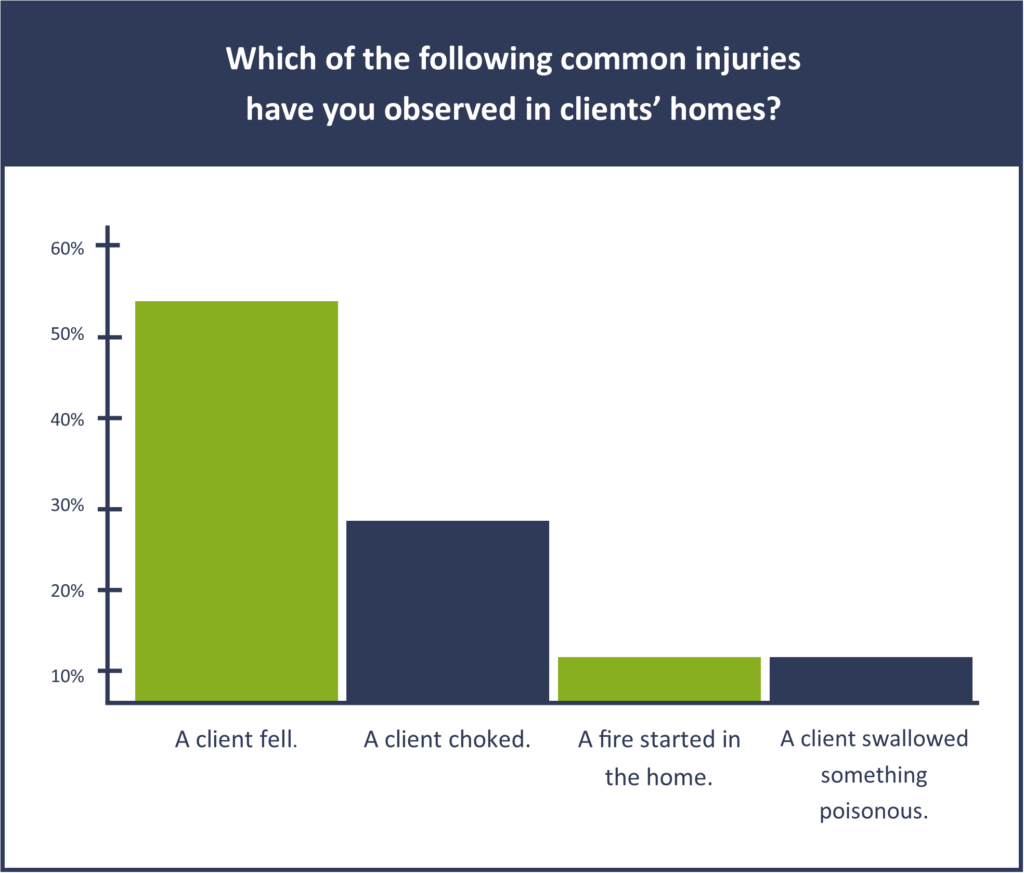 How can you minimize falls in the home?
You can't eliminate falls in the home altogether, but you can minimize them by creating a Robust Culture of Safety.
Here are 3 easy steps to get you started.
STEP 1: KNOW YOUR CURRENT RATES
It's important to keep track of falls experienced by your clients. This may already be a regulation you follow for compliance. But, even if it isn't required, it's important information to have. You can't improve what you don't acknowledge.
STEP 2: SET A SAFETY GOAL
Be as specific as possible. For example, instead of saying, "We will decrease our fall rate." Say, "XYZ Company will decrease falls by 80% in 2020."
STEP 3: MAKE TRAINING MANDATORY!
Require your team to complete training in "Client Safety" and "Fall Risk Factors" before caring for clients. And assign refresher courses each year to keep up with best practices.
Get the free tool!
Download "Establishing a Robust Culture of Safety" today to learn more about how these 3 steps can help you pinpoint what can go wrong and how you can prevent it.