Many of your competitors already use
professionally prepared caregiver training materials.
In fact, 72% of all providers in last year's Home Care Benchmarking
Study reported using professional training.
But how do you choose the best option?
Choosing the right training provider for the caregivers in your organization is a vital task. It requires a significant commitment in both time and resources.
Of course, we want you to choose intheknow, but we also know you have to do your homework! It's smart to shop around. It's good business to weigh the pros and cons of all options.
So, to help make your job a little easier, we developed a free tool to help you ask the right questions and make the best choice for your organization.
Download the FREE "Checklist for Choosing
the Best Caregiver Training Provider."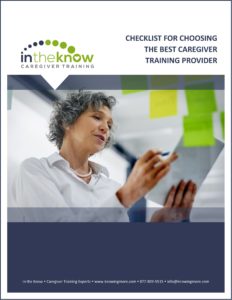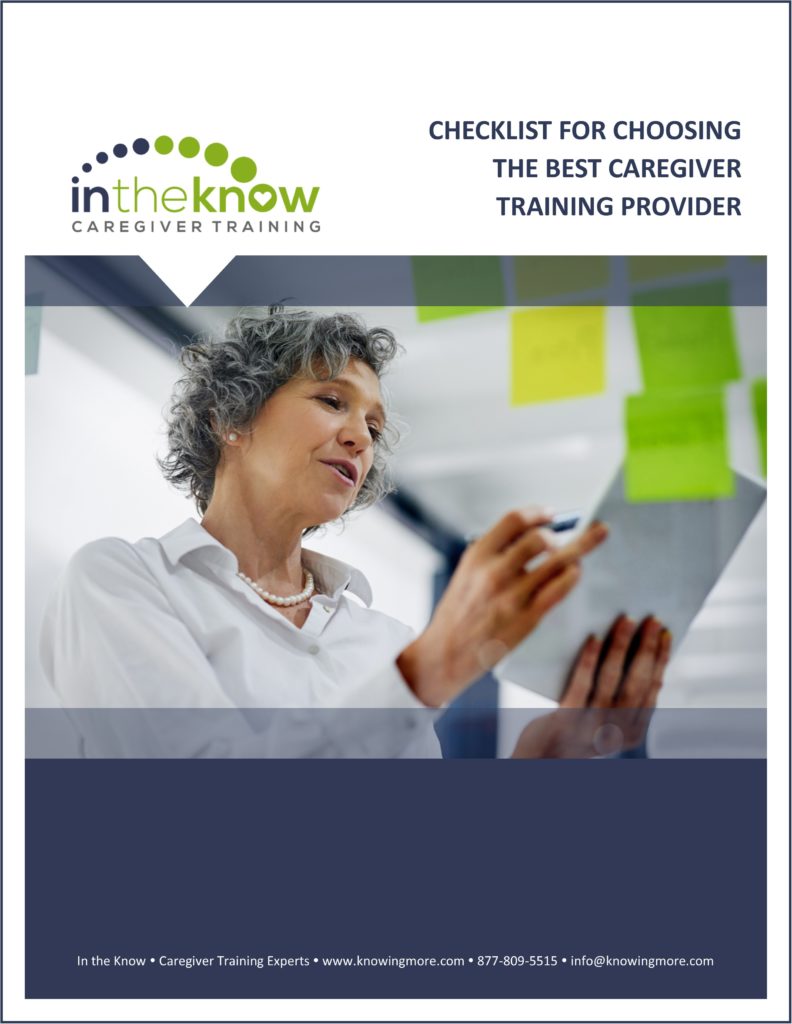 What makes In the Know a better choice?
intheknow offers . . .

174 E-learning courses for CE credit.
208 Instructor-led courses for CEs in all states.
94 Courses approved in Washington.
174 Courses approved in California.
174 E-learning courses approved in Florida
16 E-learning courses in Spanish.
ITK is a nurse-owned, nurse-run business.
A free nurseline for learners' clinical questions.
Access to a Caregiver Certification Series (free with e-learning subscription).
Access to the Home Care Supervisor Training (free with e-learning subscription).
Courses are story-based, immersive learning experiences.
Learners have access to a keyword-searchable WIKI.
A free online resource library for supervisors, owners, instructors, recruiters, and HR.
A true Blended Learning Plan (a combination of online and classroom learning).
Individualized customer service to all clients.
Ready to choose intheknow as your Caregiver Training Provider?
Reach out to a Caregiver Training Advisor today to learn more!