Could you? Would you? Should you rely on
first-time caregivers to fill your recruiting demand?
In her new "Recruitment Reality Series," Caregiver Training Advisor
Victoria Brown explores the reality of hiring inexperienced caregivers.
Victoria says, "Lack of experience is
not the same as lack of training."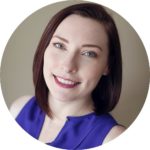 The challenge:
According to the most recent Home Care Pulse Benchmarking Study, the number one threat to the future growth of their businesses, as identified by homecare providers, is caregiver shortages. Over 72% of participants selected the lack of available caregivers as their number one answer.
Amazon just announced they're looking to fill 30,000 positions, unemployment is stable at under 4% and you need caregivers! Unless you've found a magic wand, you truly have only one viable solution.
You must bring in team members who have little
to no experience in the industry.
As always, cast a wide net in terms of where you post available positions. High schools, churches, community centers, gyms, and local doctor's offices are a good place to start with in-person recruitment. Social media platforms and online newspapers are both obvious choices.
You don't have to reinvent your hiring process, but you must remember the most important part of starting anything new is TRAINING!
The takeaway:
Advertise positions to the general public clearly stating your willingness to help them transition into a caregiver role. Guarantee them you'll provide quality training at no cost to them. No one wants to take a job they don't know how to do!
Our Caregiver Certification Series is a fantastic crash course in caregiving to help caregivers start a new career path with a solid foundation. From there, ensure they'll have on-going training and can move on to specialized training programs when they're ready.
You also want to make sure they feel supported at all times. Our e-learning platform includes a built-in, quick answer library, In the Know On the Go, which can instantly provide caregivers with hundreds of answers compiled by Registered Nurses specifically for the caregiver position.
Well trained and thoroughly supported rookie caregivers are much more likely to become veteran team members than those who are not. And remember, inexperienced does not have to mean uninformed.
Get started with training!
If you're looking for a complete caregiver training solution to help you
recruit, engage, and retain caregivers, we'd love to help!
Contact Victoria today for an e-learning demo or quote!