Record high temperatures are gripping much of our country. While the heat may be uncomfortable to many of us, for the elders in our care it can be down-right dangerous.
Staying indoors can help keep clients cool, but something that is often overlooked is drinking enough fluids.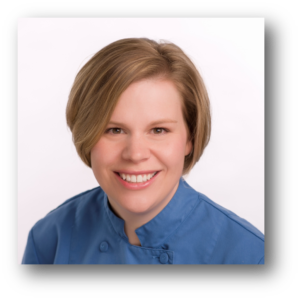 We asked food scientist, Beth Scholer, CC, CDM, CFPP
from Caregiver's Kitchen to provide some
tips on keeping clients hydrated.
Here's what she told us:
Growing older, certain medications and chronic disease
affect the body's ability to regulate body temperature and
fluid balance. While you can't control all factors, keeping
an elder well-hydrated is within your realm of care.
Help Your Clients Hydrate
Getting elderly clients to drink beverages is a challenge that you may experience. Older adults lose their sense of thirst, may forget to drink or sometimes they fear of incontinence and avoid drinking.
YOU can encourage hydration with these tips:
Keep a pitcher or bottle of water nearby and remind the client to sip throughout the day. This can also be a tool for measuring daily water intake.

Link activities with drinking a beverage to help the elder remember. For example, drinking a glass of water after brushing teeth or while watching the daily news are habits that can be learned.
Liven up plain water with lemon or lime wedges, fresh cucumbers, berries or herbs.
Offer snacks that are high in moisture such as applesauce, oranges, melon or grapes. These foods are also good sources of electrolytes to help with fluid balance.
Serve foods like soups or smoothies for extra fluids at mealtime.
How Much is Enough?
Aim for 8 cups of beverages each day. Water is great, but milk, 100% fruit and vegetable juice, broth-based soups, coffee, and tea are all good choices. Limit soda, sugary beverages, sports drinks, and caffeine-containing beverages because they add a lot of empty calories or interact with medications.
I encourage you to share the beautiful summer weather with you clients. Going for a walk or sitting on the patio will strengthen that special bond. Just remember to serve a refreshing glass of her favorite beverage afterwards.
Want more tips like this?
Subscribe to the intheknow online learning library today to gain access to Chef Beth's courses and a whole lot more! Plus, you'll get plenty of tips and recipes searchable in the intheknow-on-the-go WIKI.
And for a limited time, get a $10 OFF your first year's subscription!
USE COUPON CODE: HEYCAREGIVER10
---
About Chef Beth
Chef Beth Scholer, CC, CDM, CFPP, is a food scientist, culinary instructor, author and founder of Caregivers Kitchen. She is passionate about empowering caregivers to make positive nutritional changes and mealtime meaningful for those in their care. She can be reached at chefbeth@caregiverskitchen.net.