In its infancy, home care was generally limited to non-medical personal care. It served people with minimal needs, such as housekeeping, companionship, and food preparation. However, with the aging population growing at an exceedingly rapid rate, current research supports a broadening need to provide specialized care for specific conditions.
So how can you create a specialty training
program that's right for your team?
Senior Caregiver Training Advisor,
Cassie Grimm, has the answer!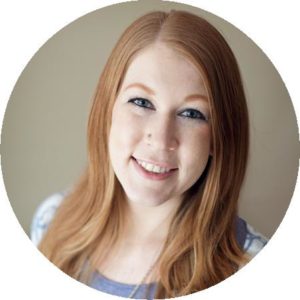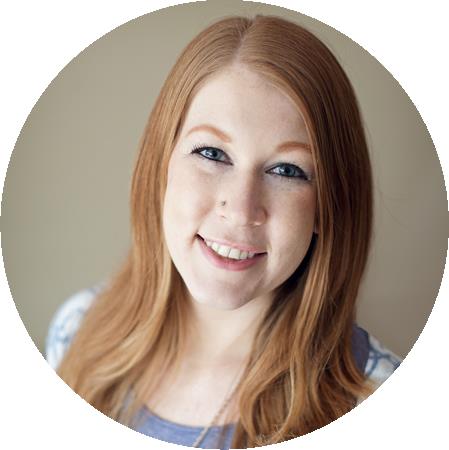 Determine Your Specialty & Shine!
There are many categories of care in which your team can specialize, including Alzheimer's care, diabetes care, mental/behavioral health care, CHF care, COPD care, and more. What you need to determine is what sort of specialization would best benefit your community and your bottom line. Once you've reached that determination, it's time to put together an intensive training program to ensure your caregivers are up to the task. You do that with Learning Paths!
What are Learning Paths?
Within the In the Know e-learning platform, you can combine any grouping of courses into one set curriculum for your care team. This group of courses is called a Learning Path. Learning Paths are entirely customizable within our library of over 170 courses. And, to make our Administrators' lives easier, we already have Specialty Training Learning Paths built into the portal!
For example, our Advanced Alzheimer's Disease Learning Path includes 7 hours of Alzheimer's and Dementia training. With topics such as Understanding Alzheimer's Disease and Dementia, Activities for Clients with AD, and much more, your care team will be well-equipped to meet all your dementia patients' needs. Not only will this set your agency apart from the competition, but your caregivers will also feel better prepared and more capable.
Along with intheknow's Alzheimer's program, we also have advanced training on Preventing Readmissions, Diabetes, Behavioral Health, Palliative Care, and more!
Want to Learn More?
To learn more about our Specialist Learning Paths, download
"Your Guide to Advanced Training for Caregiver Specialists." It's free!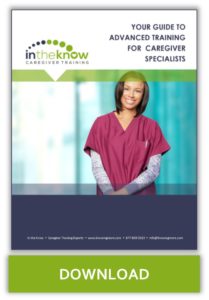 Download.
And, There's More!
Aside from Specialty Training, we know that your caregivers also need to meet their annual CEU requirements. Because our Learning Paths are customizable, you can also utilize them to create a yearly training curriculum, new-hire and orientation curriculum, professional development curriculum, and much more. This way, your caregivers receive engaging and interactive training, and your course assignments will be completely streamlined and easier to manage.
Ready to Specialize?
If your team needs specialty training, intheknow has you covered! With over 170+ unique topics and Specialist Training Learning Paths, training is a breeze.
Reach out to Cassie today for a quote or interactive e-learning demo.