New supervisors can easily become overwhelmed.
Taking on a new home care supervisor position can be empowering at first. Most new supervisors enter their role feeling confident in their own abilities as employees—but quickly learn it's a whole new level of stress to be responsible for the activities of another.
Support and training are critical for new supervisors.
That's why we created a training program just for Home Care Supervisors. We combined our caregiver training expertise with our years of experience supervising caregivers in the field to create our new Home Care Supervisor Success Series.
What is the Home Care Supervisor Success Series?
The intheknow Home Care Supervisor Success Series is a collection of easy to digest snippets of information on all the little things new Home Care Supervisors need to know to find success in their role as a Home Care Nursing Supervisor.
What's covered in the series?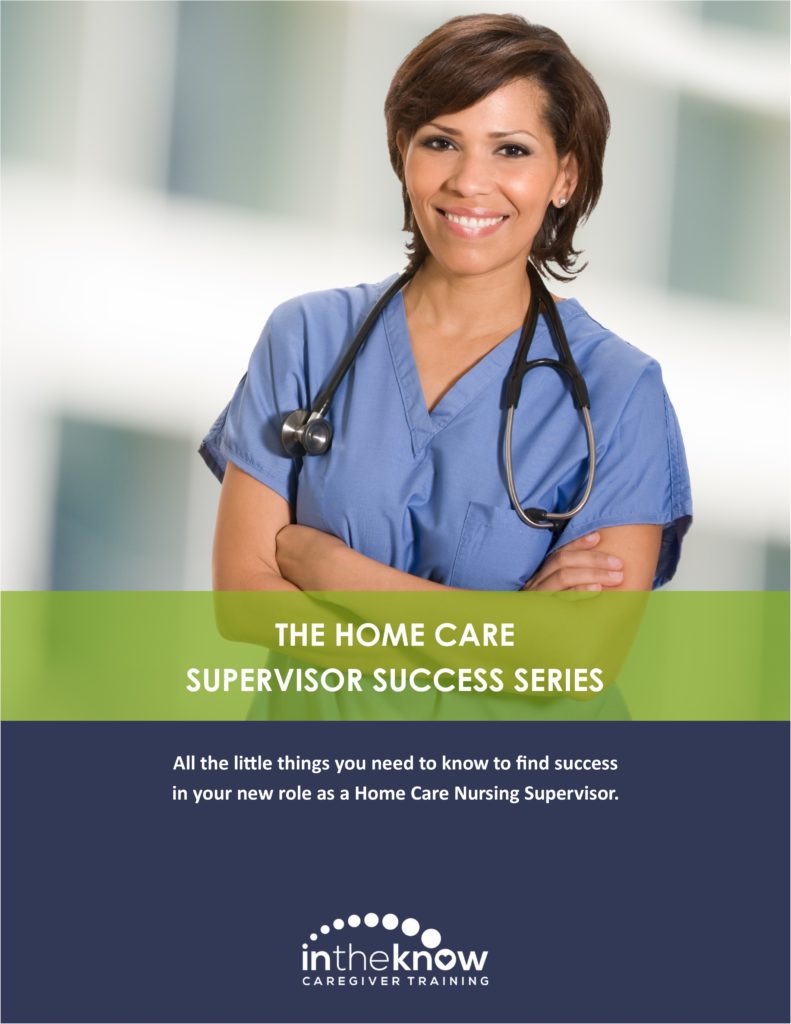 The intheknow Home Care Supervisor Success Series is a 12 module course in supervisory skills that will educate, challenge, and inspire every new home care supervisor.
The 12 topics covered include:
Introduction to Your New Role
The Initial Assessment
Writing and Updating the Care Plan
30/60/90 Day Follow-Up Visits
Conducting Supervisory Visits
Preventing Readmissions to the Hospital
Training the Care Team
Providing a Thorough Orientation
Handling Unplanned Absences
Handling Difficult Clients (or Family Members)
Surviving a Survey
Being the Leader Your Team Needs
Our goal is to give supervisors the skills they need to improve retention, enhance client care,
reduce re-admissions, and become a truly exceptional leader.
View a Sample Page
Are you ready to add this important series to your learning library?
Good News!
If you already subscribe to In the Know Caregiver Training, then you already have access to this program. Simply search the course catalog and assign it to your new supervisors.
Not a subscriber yet?
Reach out to one of our Caregiver Training Advisors today to find out how easy it is to get on board!