When clients and their families decide to hire someone to help with home care, they are often bombarded by confusing choices.
Where do they go for help?
Some will ask friends or their doctors for recommendations. Some will reach out to trusted referral sources, such as their local Alzheimer's Association. Many will go online to do "research" on their own.
What do they learn online?
Several expert online sources provide lists of questions clients and families should ask home care agencies prior to hiring them. The questions vary slightly, but one important topic remains constant across most resources—and that's caregiver training.
AARP encourages clients to ask: "Does staff receive ongoing training?"
Consumer Reports notes, "A bigger concern is whether the person you hire has the right training." 
Eldercare Locator, a public service of the U.S. Administration on Aging wants clients to ask, "How are agency caregivers hired and trained?"
How will you answer these caregiver training questions?
Would you simply claim, "We offer the minimum amount of training required by state and federal regulations."
Or, would you rather say, "Our caregivers receive advanced training in targeted conditions that match the client populations we serve."
If the second option sounds like a better answer to you, then join us for our webinar, "How to Stand Out in a Crowded Market with Caregiver Specialists."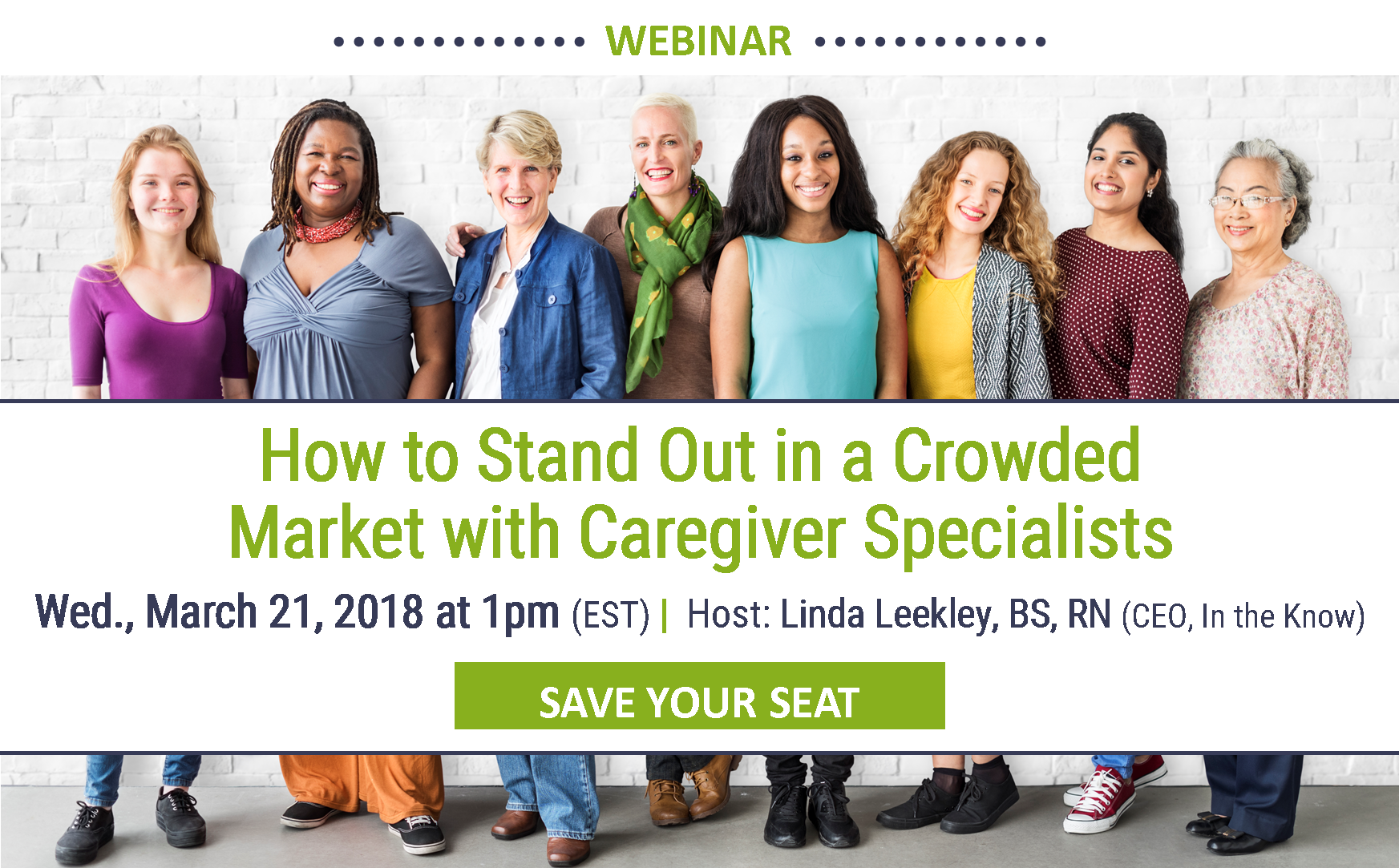 This month Linda Leekley, our CEO, will provide a closer look at how your organization can improve recruitment, retention, referrals, client care, and client satisfaction through advanced training for "Caregiver Specialists."
Save your seat!